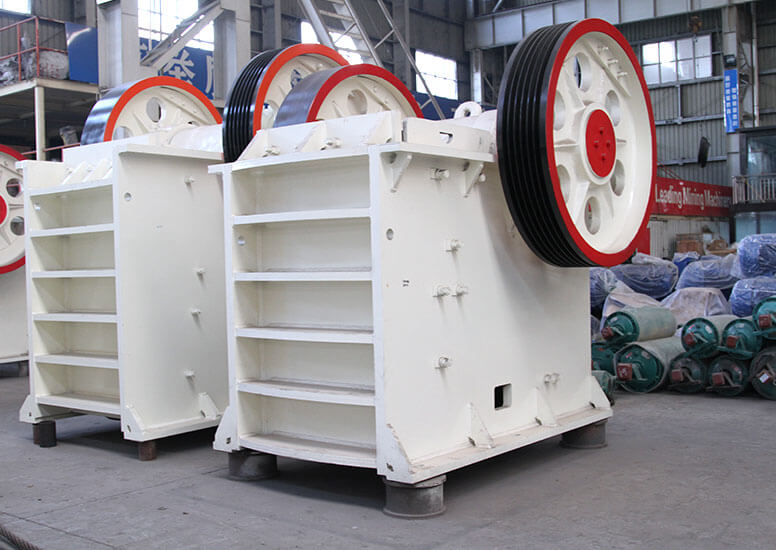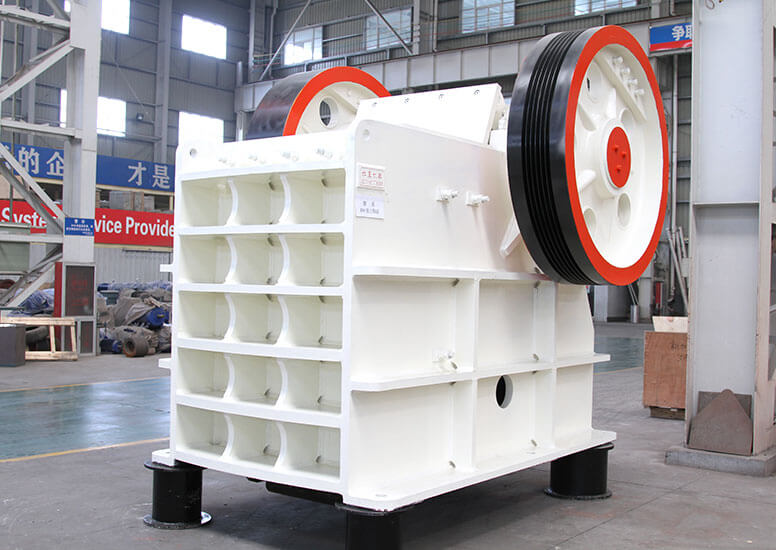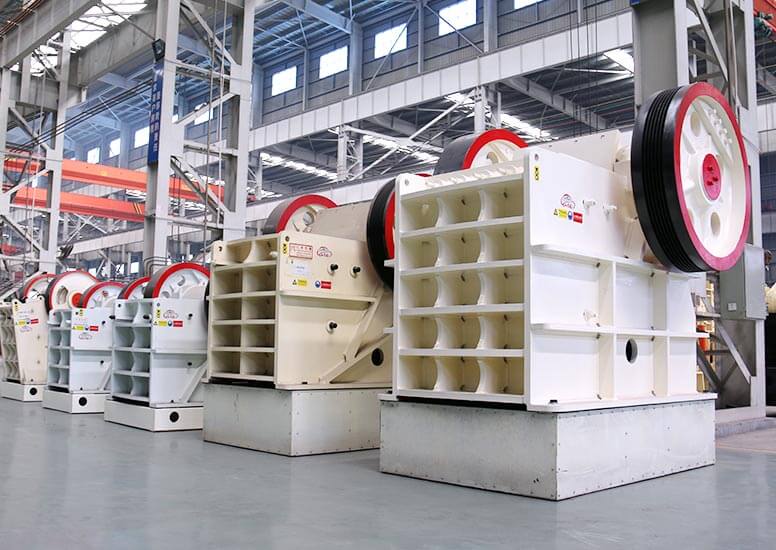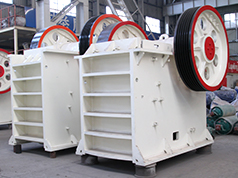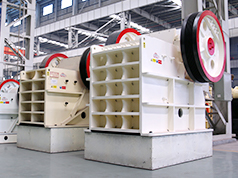 What is PE jaw crusher?
There are many particle size reduction devices including jaw crushers, impact crushers, cone crushers, and hammer crushers, among which jaw crusher, as the longest and most popular crushing equipment, has been widely used in the primary crushing of materials.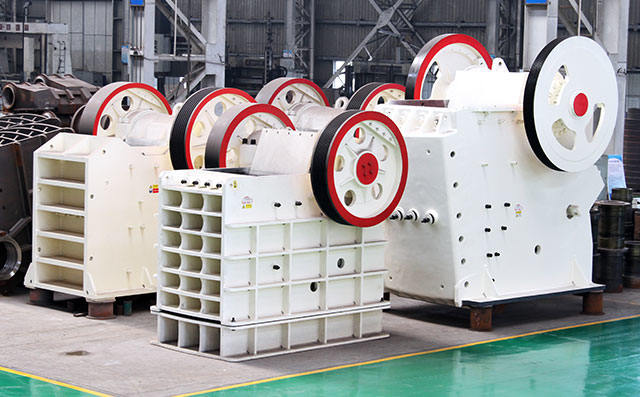 Jaw crusher is the traditional crushing equipment with many models and large output. PE jaw crusher is mainly used for primary crushing of various ores and undisturbed materials, also used for both coarse and fine crushing.
There are many models of PE jaw crushers, among which the most popular models are PE-750×1060, PE-600×900, PE-150×250, etc. In order to meet the strict requirements of customers, the crusher has been extended to the PEX jaw crusher under the constant innovation of engineers, which is also known as the fine crusher.
The differences between PE and PEX jaw crusher
PE jaw crusher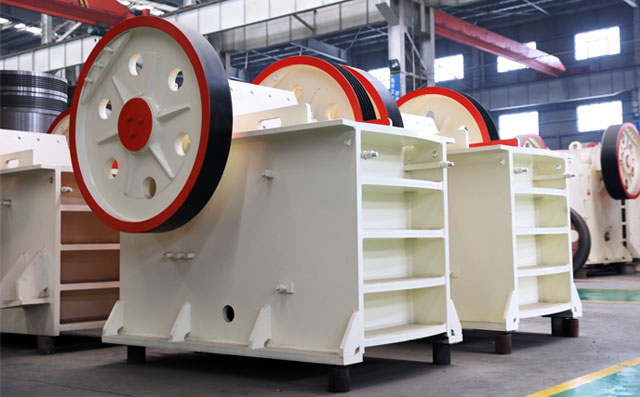 1

Application: It is used for primary crushing (coarse crushing) and medium crushing of materials.

2

Feed size: 125 mm-1600 mm for relatively larger stones.

3

Output size: 10 mm-350 mm, the discharge port has a wide adjustment range, but a poor shape of the end products.
PEX Jaw Crusher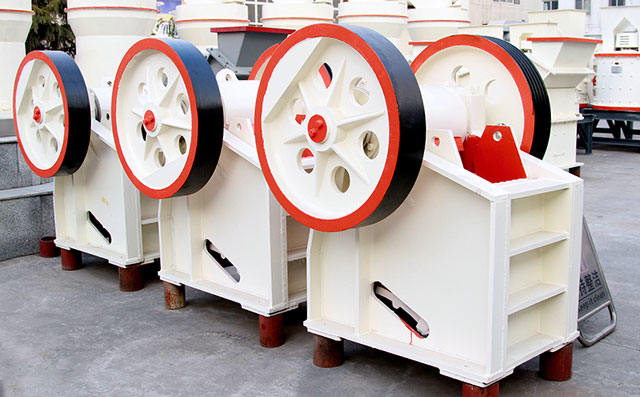 a

Application: It is used for primary and secondary crushing, for fine and medium crushing of materials.

b

Feed size: 120 mm-250 mm for larger stones.

c

Output size: 18 mm-90 mm, the discharge port has a limited adjustment range, but a good shape of the end products.
What kind of industry can PE jaw crusher apply to?
This crusher has been widely used in mining, building materials, roads, railways, water conservancy, and chemical industries, as well as crushing various soft and hard ores with a compressive strength of 350MPa and a diameter of 500-1800 mm, such as river pebble, granite, basalt and other metal ores. The PE jaw crusher has a significant crushing efficiency with a large crushing ratio and a high output, which is favored by the majority of users.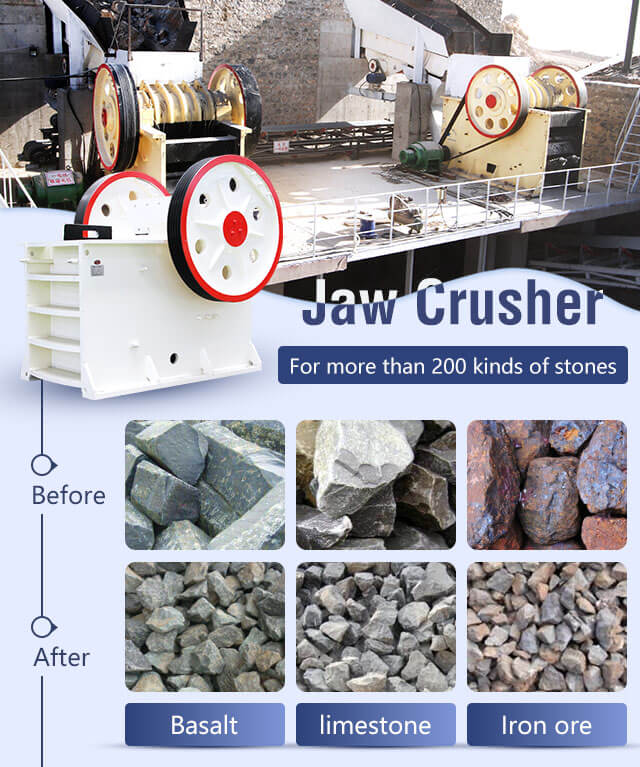 Ore beneficiation
This crusher is used in almost all minerals and mining industries. Whether dealing with metal ore or non-metallic ore, we can offer you a solution that reduces the size, for a series of our products are available for crushing, downsizing, beneficiation with reliable design and versatility for your application. PE jaw crusher can process 1-2,000 tons of ore per hour, so in Africa, many gold mines choose our Jaw Crusher as the primary crushing of their entire beneficiation line.
In September last year, Mr. Brighton from Zimbabwe found us and consulted us about the mineral processing equipment that he needed equipment that could process 10 tons of gold ore per hour whose feed size was 200 mm and discharge size was 7-30 mm.
According to the project information he provided, our technical manager designed a complete production line for him, including jaw crusher, cone crusher, ball mill, spiral classifier, flotation machine, and dryer. In this situation, a jaw crusher must be used for primary crushing in order to achieve the required discharge size, granularity, and higher quality end product.
As a result, the technical manager proposed a PE-250×400 jaw crusher for Mr. Brighton to meet his requirements for incoming and outgoing materials. This type of jaw crusher can reduce 5-21 tons of ore per hour which is suitable for his requirements now, even the future when he wants to expand the production. Compared with raw gold ore, the gold ore processed by the mineral processing equipment is more expensive and more versatile in the world, and also more attractive to the customers for higher profits it brings.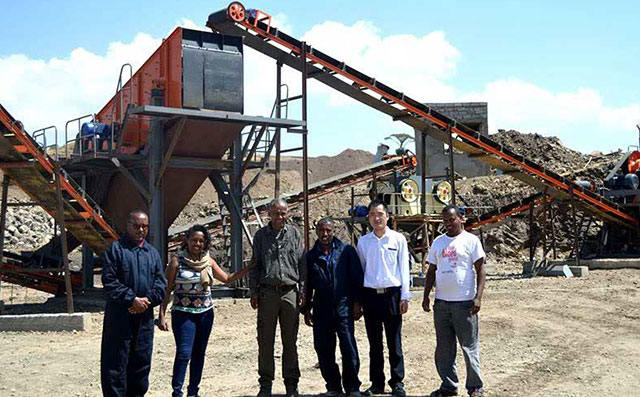 Aggregates
Many infrastructure industries have a solid foundation, which is a variety of rock aggregates. Recognizing that the widespread use of these aggregates has prompted us to continuously create and improve our rock crushing equipment to help boost your production, reduce maintenance times and increase overall operational efficiency.
Aggregates that are crushed from large stones are essential raw materials in construction, transportation, and other infrastructure construction. Therefore, the role of crushing equipment in the aggregate crushing production line is critical.
Our PE jaw crusher is commonly used throughout the industry to reduce the pieces into the required sizes and to impart fineness to the broken material with high quality and efficiency. It can make rocks, sandstones, river pebbles, and other materials into various granularity that meet the requirements of construction sand with high compressive strength, being more in line with building requirements, and characteristic of improving building quality.
In June 2018, a construction company from Ethiopia found our promoters, because they were about to carry out the road construction project and hoped to crush the basalt raw materials (250 mm to 500 mm) into the sizes of 00, 01, 02, 03 (00 stands For fine below 4 mm the dust; 01 between 4 mm to 8 mm; 02 stands for 20 mm; 03 stands for 20 mm to 32 mm.), and due to the large amount of work, it is necessary to crush 200 tons of basalt per hour.
Based on customer's information, we had customized basalt crushing solutions for customers, including jaw crusher, cone crusher, sand washer and circular vibrating screen, among which, the PE-750×1060 jaw crusher model can meet all the requirements of customers, which means that the crushed basalt had a uniform particle size and was very suitable for road construction.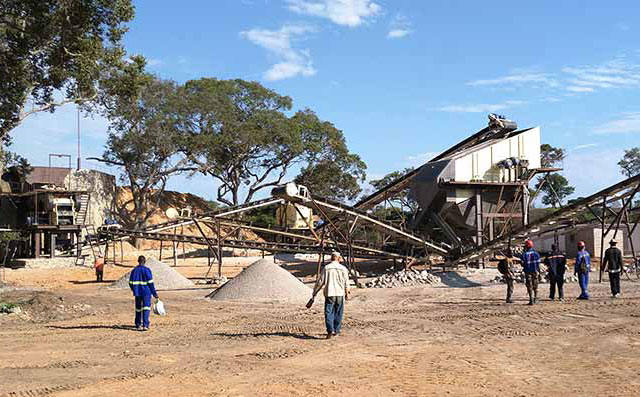 Coal crushing
PE jaw crusher is widely used in coal mine operations and attractive to customers because of its uniform end granularity, lower noise, less dust, and less pollution. Under strict environmental regulations, a good deal of coal mine projects has been suspended due to large pollution, which has seriously hindered the development of mining plants, resulting in low efficiency in major mining areas.
However, we have actively responded to the call for environmental protection by using advanced technologies and new materials to manufacture this crusher to meet national environmental standards. Coupled with PE's superior discharge size and simple operation characteristics, our company has been chosen by many users.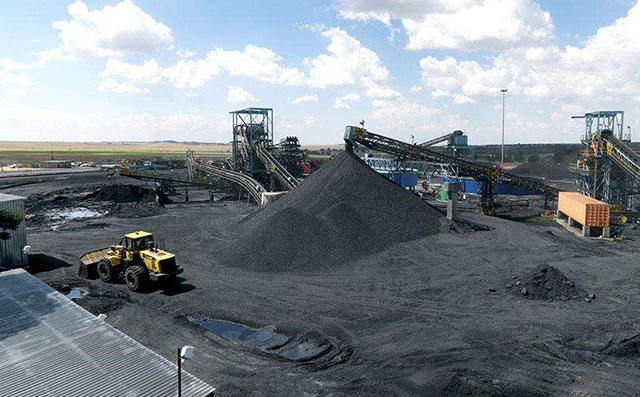 Construction waste
The rapid development of society has led to the production of many construction wastes. The original construction waste is not treated, not only occupies the land, but also causes pollution of rivers. The application of the crusher not only solves environmental pollution but also brings a high economic benefit for investors by recycling the construction waste into valuable materials.
Why PE Jaw Crusher?
The brand is shaped by innovation. This new generation of jaw crushers has redefined itself with advanced technical design, which can improve material flow and production in quarrying, mining, demolition and recycling applications, and for which this machine has become a deal solution for large manufacturers and crushing operators.
Advanced crushing process, energy-saving and high efficiency:
This crusher adopts the most advanced crushing technology and digital component processing equipment to make the internal structure precise, thus there is no dead zone in the deep cavity crushing, which could avoid blockage effectively, improving the production efficiency.
Besides that, single machine energy saving is 15% to 30%, more than double form system. What's more, the higher the throughput is, the more effective the solutions are.
High-quality materials, high resistance of the wearings:
Continuous collaboration with laboratories enables state-of-the-art technological innovations in the durability of wear parts and the reliability of mechanical components, extending the service life of the whole set of equipment, among which, the movable plate is made of high-speed steel castings, and the eccentric shaft is processed by forging blanks, which makes the equipment more reliable, efficient and durable.
Two types of generators are available:
The PE series jaw crusher can be driven by a diesel generator and an electric motor. The diesel enters the generator to drive the belt and the pulley, and the eccentric shaft moves the movable plate up and down for the operation. Or use electricity for operation.
But in general, customers will still prepare a backup generator to prevent the mine from being too far away from the city. The power of a PE-400×600 crusher generator is 30KW, and the cost is 37-40 yuan if using 30KW electricity (it is different in different countries). The specific generator to be configured is determined by the customer's site conditions and budget.
Easy to operate, convenient to maintain:
The performance and the overall structure of the crusher have been improved by reasonable design, thus easy operation and convenient maintenance increase the plant's global availability and profitability.
Reducing operating costs:
We have been manufacturing and developing jaw crushers for 40 years, so we know clearly that our customers are looking for high-performance equipment to increase profitability.
The development of the PE series jaw crusher demonstrates that the manufacturer has been focusing on customer success by combining the best technology solutions and providing reliability to allow our customers to focus on their own operations.
Produced under years of experience and professional technical guidance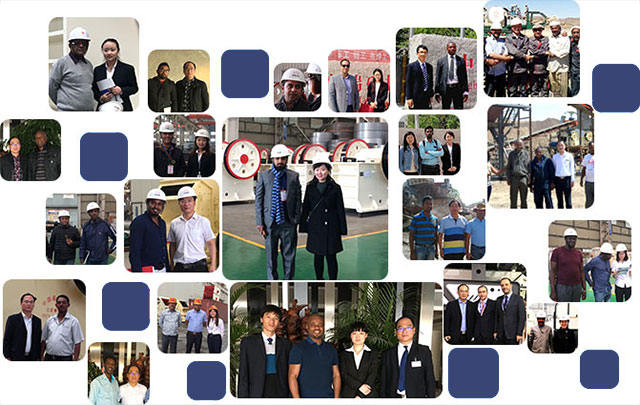 With professional production technology and export experiences for 40 years, we understand exactly the different needs of customers in various countries. And PE series products are mainly exported to India, Brazil, Vietnam and other countries.
We also have established a sandstone equipment research institute, established an international advanced production line and a first-class modern testing base to R&D the innovative equipment, making the PE series jaw crusher closely fit the customer's actual production needs.
Why Do Filipino Customers Choose PE Jaw Crusher for Pebble Crushing?
River pebble is a kind of purely natural stone which loses its irregular angle by gravel collision under the action of crustal movement and running water. It is buried in the ground and silenced for millions of years together with the sediment.
There are many pebbles in the sea, smooth, round, and the color more abundant. Therefore, the demand is larger and the price is higher. The Philippines is strategically surrounded by the sea with many rivers on the island, so it is rich in pebble resources.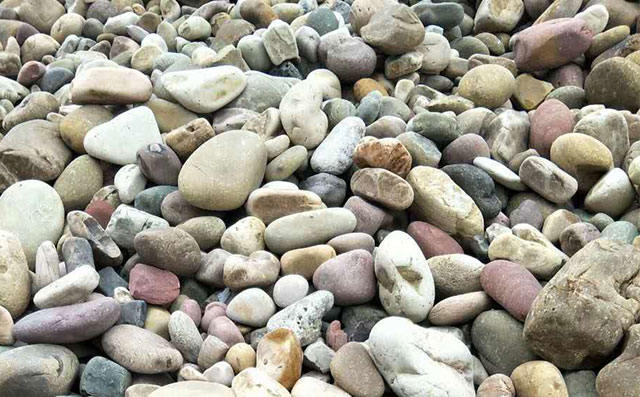 River pebble has natural characteristics of compression, wear and corrosion resistance which is ideal for green building and important material for making pebble sand after the procedures of crushing, sand making, and screening. It is widely used in the engineering field of water conservancy and hydropower, high-grade highways, bridges, airport runways, municipal works, and high-rise buildings, also as an aggregate for concrete. The pebbles have a high application value for its rich resources and low collection cost.
In March 2017, our promoters contacted a quarry manager from Mindanao, the Philippines on a social platform. The manager told us that he was looking for a suitable machine to reduce the 25-40 cm river pebble to Sand1. -5 mm and 1/4, 1/2, 3/4 stones (6.35 mm, 12.7 mm, 19.05 mm), and expected to process 200 tons per hour.
He also said that he would not start his project before he solved the problem of what kind of equipment is suitable for him, for his mining site was on a remote beach on the island which had rich pebble resources, but the temperature was high, and the rainy season was coming, so the customer worried that the equipment could not withstand the high temperature and humid environment.
After understanding his situation, we designed a sandstone production line suitable for him, including ZSW490×110 vibrating feeder, PE750×1060 jaw crusher, conveyor, HXCYS400 cone crusher, 3YK2870 vibrating screen, XS3020 sand washer, etc.
Knowing that the customer's site was not very steep, Hongxing advised a fixed machine for him which has a stable operation and less investment than the mobile crusher plant. As for the question that whether can the machine work normally under the high-temperature and humid environment? The answer is yes. But the customer must do the daily maintenance of the machine that we would teach them.
How to avoid damage to the machine caused by high temperature and humidity?
Rainwater enters the inside of the machine, which will corrode the inside of mechanical parts to accelerate mechanical wear and increase mechanical failure. It always causes the bigger problem because of its invisible corrosion, so the operators should take effective measures according to local weather conditions and air pollution at that time to reduce the impact of chemical corrosion on machinery, with emphasis on preventing rainwater from invading machinery. If necessary, you can build a plastic greenhouse or cover.

Every part has its own normal range of temperature. It is necessary to check every the value on various thermometers frequently for its smooth working, otherwise, the machine will be damaged. There are two cooling systems should be paid more attention. For water-cooled machinery, it must be checked before daily work to add cooling water, and for air-cooled machinery, the dust on the air-cooled system should be cleaned regularly to ensure smooth air circulation.
How does the jaw crusher work in the entire production line?
The PE jaw crusher can process materials with a side length of 100-500 mm with the characteristics of large crushing ratio and producing cubic end materials. The PE750×1060 jaw crusher is used as the primary crushing equipment for the river pebble with the feed size of 25-40 cm. The big size of the material must be crushed into different granularity by the jaw crusher for secondary crushing.
And the selection is just like this: raw and bigger materials - vibrating feeder - jaw crusher (the primary crushing) - belt conveyor - cone crusher (the secondary crushing) - belt conveyor - vibrating screens (different sizes of end materials). Different granularity can meet the requirements of different specifications of customers.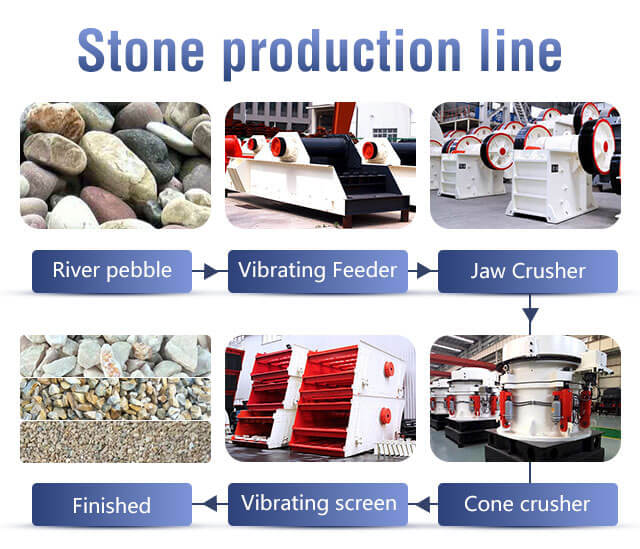 In the past two years, our crushing equipment has been running smoothly in this mining site. We also conduct regular return visits to the equipment there and help customers with any problem in time. We will also go to the customer's location at any time they need us to inspect and maintain the equipment on the spot, hoping to help our valued Filipino customers reduce losses and expand benefits.
The customer also gave a very high evaluation of our equipment and services. The manager once told the technical manager: "Before you find me, I have contacted several companies from all over the world, but very few of them puts me in the place to consider for me. Only you have tirelessly helped me customize the machine and production plan, and led the technicians to give us professional guidance in production debugging. I am very grateful to you that you helped me complete my project. Now the equipment is running well, and the sand and gravel produced are sold to the construction company. My success is inseparable from your help and guidance."