What is a hammer crusher?
Hammer crusher is also called hammer mill crusher or industrial hammer mill, which can be used in the dry or wet crushing processes. It can crush materials into the required size in one time to save lots of energy and investment costs.
Also, the grate gap of the hammer crushing machine can be adjusted according to users' different requirements for particle size.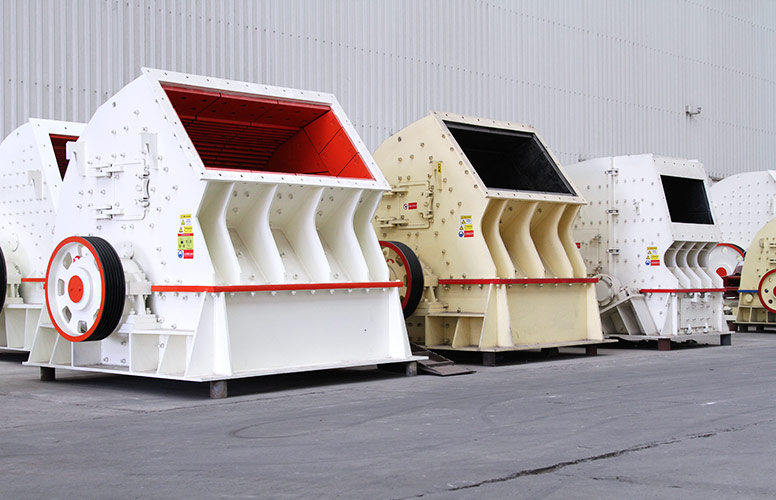 Hammer crusher
Different types of hammer mill crusher
According to different features of different materials, HXJQ has improved the hammer crusher in its structure, application and function, and developed coal hammer crusher, glass hammer crusher, ceramic hammer crusher, cement hammer crusher, gypsum hammer crusher, limestone hammer crusher, quartz hammer crusher, etc.
According to the running status of the rotors, hammer crushing machinery can be divided into the reversible type hammer crusher and irreversible type hammer crusher.
1. Reversible type hammer crusher is often used for fine crushing process, and the finished products are uniform and fine. Reversible type hammer crusher has a large crushing ratio and can work stably.
2. Irreversible type hammer crusher is usually used for medium crushing process. Because its rotors can't rotate back and forth, it is also called as the impact hammer crusher. Irreversible type hammer crusher combines the advantages of hammer crusher and impact crusher and performs well in the crushing process. It is a technical and compact crushing machine with the features of low energy consumption, high capacity and low price.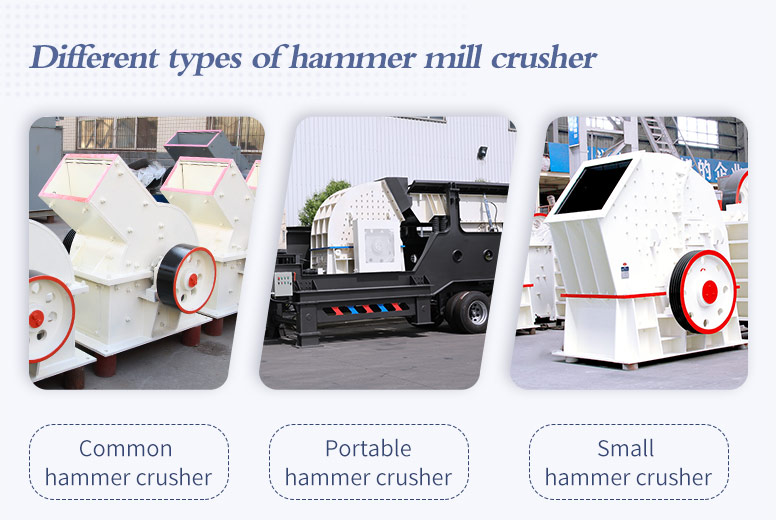 Different types of hammer mill crusher
In addition, hammer crushers are divided into common hammer crusher, portable hammer crusher, and mini (small) hammer crusher according to its configuration.
What is a hammer crusher used for?
Hammer crusher is used to crush materials with medium hardness and low corrosivity. The compressive strength of materials processed should be no more than 200Mpa, and water content should be lower than 15%.
Hammer crushing equipment is suitable for processing coal, gypsum, brick, tile, limestone, quartz, iron ore, granite, basalt, gangue, river pebble, calcite, wollastonite, bluestone, glass, cement, and other metal ores. Also, it is used to crush wood, paper, construction waste and recycled asbestos fiber, etc.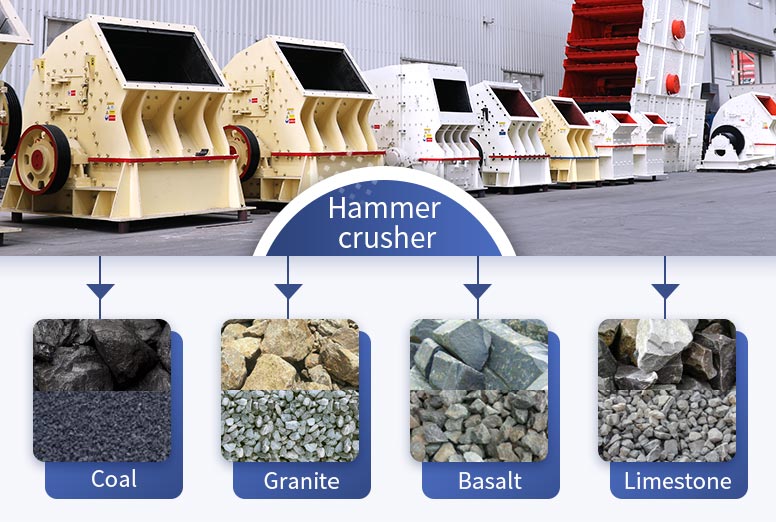 Applications of hammer crusher
Besides, the hammer crushing machine can be not only applied in the crushing process and sand making process, but also can be adopted as the secondary crushing equipment to replace cone crusher and impact crusher, and used in the beneficiation processing line.
Advantages of hammer crusher
Excellent design of hammer makes high working efficiency
Hammer is made of high-quality manganese steels and treated by strict heat processing and then it becomes single austenite. After the process, the service life has been prolonged 4 times than traditional hammer crushing machines and working efficiency has been improved more than 30%.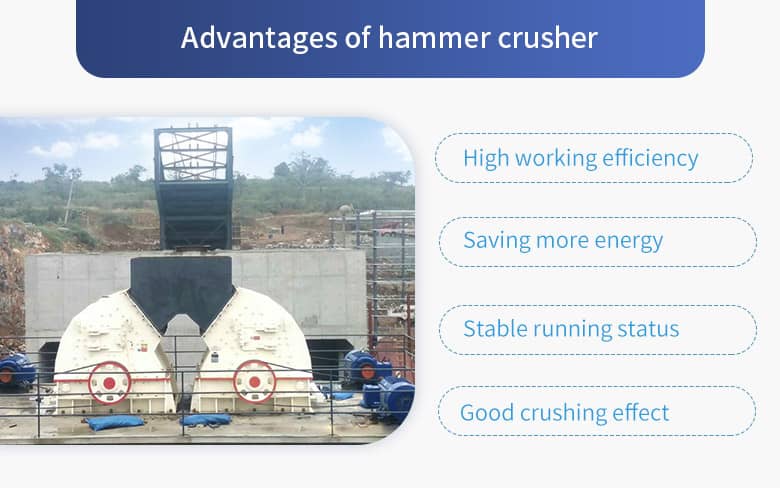 Advantages of hammer crusher
Triple-crushing procedure saves more energy
The crushing process of hammer crushing machine is that the power drives the hammer to crush materials, and the crushed materials are impacted on the counterattack plate, and then the materials rebounded by the counterattack plate hit the materials impacted by the hammerhead.
In the whole process, the materials are impacted three times, but the energy consumed is only once. Therefore, the hammer crushing machine is higher-efficiency, and more energy-saving.
Stable running status makes good crushing performance
Hammer crusher has a compact structure. After a strict inspection, all the parts installed can achieve a long time of normal operation.
How does a hammer crusher work?
Hammer crusher mainly relies on the impact force to complete the crushing. When the hammer crusher works, the motor drives the rotor in high-speed rotation. The materials are sent into the crusher chamber evenly and after a high-speed impact of hammer, the material is crushed into a smaller size.
At the same time, the material's own gravity makes material dropped to the panel and sieve from the high-speed rotating hammerhead.
The material larger than the sieve mesh is remained in the screening plate for further impacting and grinding. The material smaller than the sieve mesh is discharged from the hammer crushing machine to the material piles.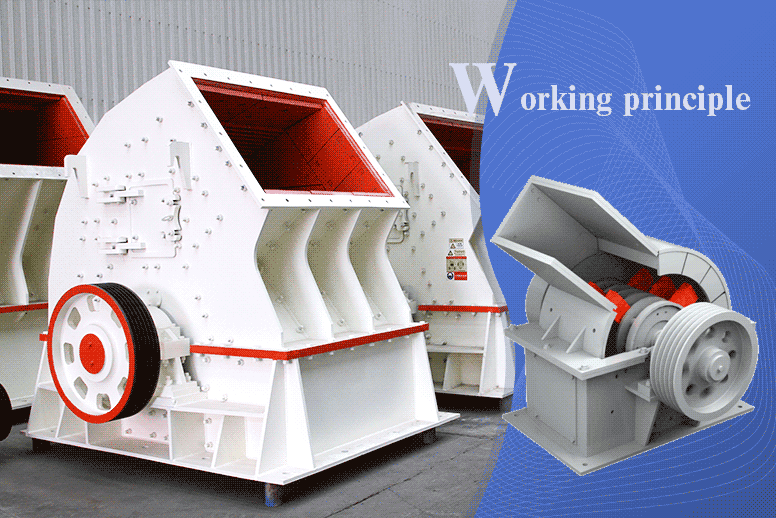 Working principle of hammer crusher
Hammer crusher manufacturer
HXJQ as one of the professional hammer crusher manufacturers in China, mainly produces jaw crusher, cone crusher, hammer crusher, impact crusher, sand making machine, vibrating screen, feeding machine, sand washing machine and supporting equipment such as dust collector and conveyors, etc.
HXJQ undertakes various construction projects of large-capacity sand and aggregate production lines and serves from the equipment design, manufacturing, project survey, production line design, construction, equipment installation and debugging to after-sales service.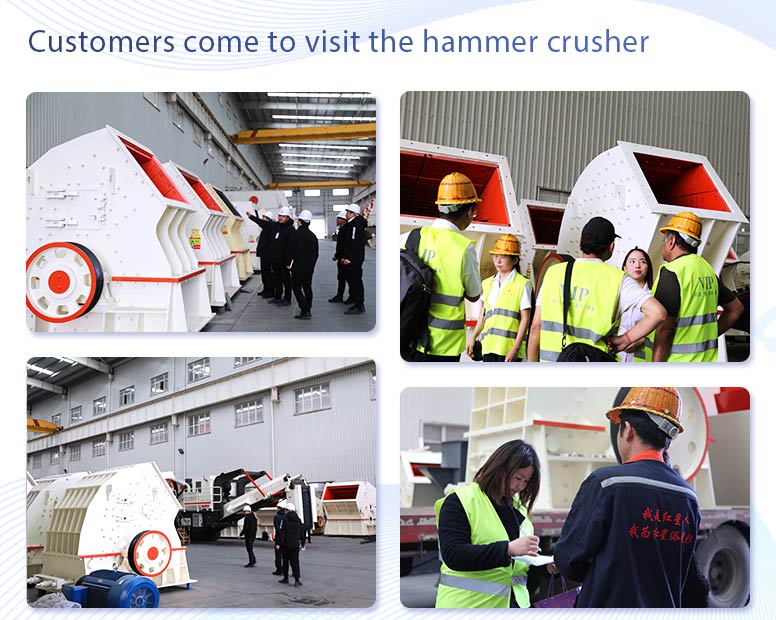 Hammer crusher manufacturer
If you have any requirements or problems of hammer crusher or other mining machines, please contact HXJQ, and our professionals will get in touch with you immediately.